Original Cast® Productions is a sole proprietorship, licensed in the State of Washington and owned and operated by Pete Leinonen. Our professional activities began in 1957, and we took the name Original Cast® in the mid-1970s.
Our business activities include booking, management and leadership of the various Seattle bands appearing on this web site, a record label, a music publishing company (affiliated with B.M.I), production and distribution of independent audio and video recordings, photography, and literature, production of live music and theatrical events and festivals, and live music for social occasions and corporate events.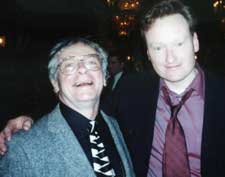 Our resume includes 15 released recordings, many more as yet unreleased, and dozens produced for our clients' projects. We have produced festivals for Seattle Jazz Society, Washington Jazz Society, Pike Market Foundation, The Gorge Amphitheater, Post Alley Expose, and several corporations. We have provided live music for countless events including Symphoneve (Seattle Symphony Orchestra season opening gala) three times, Seattle Opera summer gala two times, Grand Openings for Boeing Company, Union Station, Sound Transit, Planned Parenthood, Mary Gates Hall at the UW, The Ruins, and several resorts and residence developments, many corporate parties including Boeing and Microsoft, centennial celebrations for UW Law school and Alaska Yukon Gold Rush, new product releases for Aldus and Mercedes Benz, ship launchings and arrivals and hundreds of weddings, anniversaries, birthdays, dances and parties. Our groups have been featured in all the major Northwest festivals, theaters, and night clubs.
Our Seattle wedding bands have played many celebrity weddings including Conan O'Brien, Jean Enersen, Chris Ballew and Dave Dederer (Presidents of the United States of America), and Tad Hutchison (Young Fresh Fellows). We have also appeared as a local version of the Lester Lanin organization, world-renowned celebrity society band.
I'm going to pass along your email to Pete Leinonen, the master bassist and lead musician I think will put together an excellent ensemble for your wedding and the party. My advice is to use his experience and expertise to the hilt, which means I'd strongly suggest involving him in helping shape both the music for the ceremony, the music for the party, and the specific instrumentation (based on what he knows about the musicians). Pete has been to hundreds more weddings that any of us and knows a lot about what works, what doesn't, and what ends up sounding great but then doesn't work. He's really a pro, and easy to work with.
—Dean Paton, Living Traditions